In cooperation with EUPHUR – Euregio Platform on Human Dignity and Human Rights Club Alpbach Südtirol Alto Adige awards scholarships for the EUPHUR Conference "Sustainable Food Production. Towards Science-Based Policies", which will take place on November 23rd, 2017 at the Academy of German-Italian Studies in Meran, Italy.
UPDATE: This call has been closed by October 26th, all candidates for a EUPHUR scholarship have been informed via mail about the outcomes of their applications. If you are a candidate and have not been informed yet, please wite a mail to info@alpbach.bz.it
---
The aim of the conference is to discuss sustainability in the context of food production in an intimate and interdisciplinary setting. The conference aims to link ethical, legal, economic and agricultural aspects by bringing together experts from the respective fields with a select group of students coming from diverse academic backgrounds.
The overarching goal is to work towards recommendations for political decision-making and ultimately to good science-based policies.
Speakers  
Prof. Felix Ekardt (Forschungsstelle Nachhaltigkeit und Klimapolitik, Rostock | Research Unit Sustainability and Climate Policy in Leipzig)
Prof. Andreas Exenberger (Institut für Wirtschaftstheorie, -politik und -geschichte, Universität Innsbruck | Department of Economic Theory, Policy and History – University of Innsbruck)
Dr. Giuliana Strambi (Institute for International Legal Studies, Florence)
Dott. Peter Defranceschi (ICLEI Local Governments for Sustainability, Bruxelles)
Prof. em. Giampiero Maracchi (Fondazione Clima e Sostenibilità, Florence)
Dr. Friedrich Glauner (Universität der Bundeswehr, Munich)
---
who can apply?
Applications are open to students under 35 currently enrolled in a higher education program (university or similar institute). You must have a "strong connection" to one of the regions of Tyrol, South Tyrol or Trentino, which means having completed (part of) your primary or secondary education in one of the regions or currently studying at a higher education institute in one of the regions.
We seek promising students with diverse academic backgrounds who will contribute to the conference actively and aim to contribute to society throughout their lives.
The Admission Committee values diversity. While academic accomplishment is important, also other factors are considered, such as strong personal qualities, special talents or excellences of all kinds, perspectives formed by unusual personal circumstances, and the ability to take advantage of available resources and opportunities.
---
deadlines
26th October 2017 (11.59 pm): end of application deadline.
Late applications can only be considered for short-term vacancies. Incomplete applications will not be considered.
2nd November 2017: announcement of scholarship holders
23rd November 2017: EUPHUR Conference
---
scholarships
You are:
a

student

either having completed

(part of) your primary or secondary education in Tyrol or South Tyrol

or

currently studying at a higher education institute in Tyrol or South Tyrol

under 35 years of age

(deadline 23rd November 2017)

ready to

actively

participate in the conference
---
The scholarship includes:
participation

at the conference

expense coverage

(such as food, accommodation, travel costs for a total of maximum

150 €)*
*As the conference takes the whole day of November 23rd, and an informal get-together for conference participants will be organized the day before, it is strongly recommended to spend the night in Meran. Please specify if you want to do so in your application form (see below).
---
how to apply?
The application requires:
a

motivational letter where you communicate your motivation to participate in the conference by outlining your interest in and approach to the field of Sustainable Food Production and the underlying questions you consider crucial in the debate (max.

3000 characters incl. spaces – otherwise points may be deducted) either in English, German or Italian. (max. 10 points)

your

CV

(max. 2 pages – otherwise points may be deducted) (max. 10 points)

your

enrollment certification of  your higher education institute (current semester 2017/2018)
the completed forms (download them here [form 1] and here [form 2]) where you give Club Alpbach Südtirol Alto Adige written consent to the treatment of your personal data
Send your application to euphur2017@alpbach.bz.it by 26th October 2017 (11.59 pm).
PLEASE NOTE:
Both your motivational letter and CV ought to be sent in anonymously, that is without any indication of your names, address, gender, photos or signatures on them (!). The forms you completed and your mail address will not be seen or used by the Admission Committee in the selection process, as the mailbox will be handled by an indipendent member of the club and only your motivational letter and your CV will be forwarded to the Committee.
---
the selection process
The applications will be evaluated by an Admission Committee, consisting of Club Alpbach Südtirol Alto Adige board members, according to the criteria mentioned above. Applications will be evaluated without knowledge of the identity of the applicants by the members of the Committee. The assigned points will be added in order to create a ranking which determines the final selection of scholarship holders and those on the waiting list. The minimum requirement to be eligible for a scholarship is 10 points.
All applicants will be informed on whether they have been selected or not, or if they are currently on the waiting list.
In the case we received less applications than scholarship places available or not a sufficing number of applicants have achieved the required minimum points, the Admission Committee will also consider late applications.
We are looking forward to receiving your application!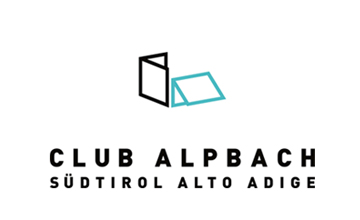 ---
CONFERENCE ORGANIZED BY

---
SCHOLARSHIPS SPONSORED BY
---
DONATIONS IN KIND BY